Mastek Aptitude test Paper Pattern -
Latest Mastek Placement Papers-
Mastek Interview Pattern- 2011-2012
Mastek can be great company to start your career but getting into mastek is difficult task freshers.I had tried for Mastek in last year in July 2010.
Let me tell you the overall pattern first.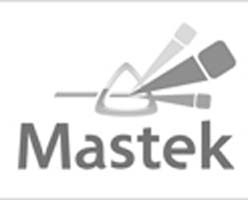 Mastek Placement Drive Pattern:
i. Technical (70%)+ Aptitude test(30%)
Technical + Aptitude test
Mastek always needs some good technical oriented brains (unlike Infosys )..so its but obvious for us to understand they are mainly focusing on the Technical part:
Major part was technical , i would say around (70% questions ) and 30 % part was aptitude test.
Every question has 4 or 5 options:
Technical part was on c,c++.
They give small snippets of codes of c,c++ and we need to find the Output of the code or to decide which is the right code from all the 4 options.
Even if they don't mention but there will be

sectional cut off.
You can expect questions on:
call by value

Call by reference

Inheritance

Loops with iteration over 100 loops( to find the outputs)

other OOPS concept
Please Google It for such questions..
Aptitude test was easy..please check Links shared at the end of the Post for aptitude test.
Hope this will help you all in understanding the mastek placement pattern.
I will be posting the questions
similar to mastek
in the next article.
Mastek placement papers 2011 ,
Download Mastek Placement papers.